Yacht Transportation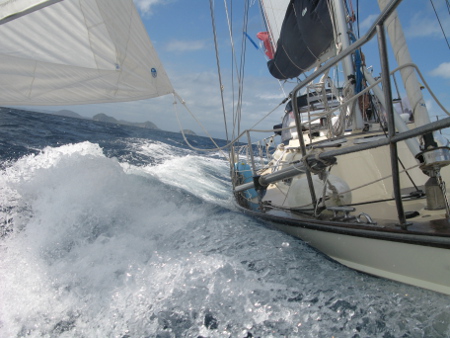 Contact Us
Yachts need to be relocated for a variety of reasons:
the purchase of a yacht away from home or desired area
the positioning of a yacht in its seasonal cruising grounds
moving yacht from one cruising grounds to another
return to base when a holiday or voyage has been disrupted by bad weather
BUSY owners or owners NEW to cruising often cannot undertake the move themselves.
Global Sailing Services offers an efficient and personal service in the movement of sailing yachts by water.
Discussion prior to the event is with the skipper who will be in charge and looking after your yacht, so that the voyage commences with a crew in tune with your yacht's characteristics and requirements. If Owners choose to sail as part of the crew, they are welcome.
A full quotation for the service is provided at an early stage.
For most deliveries, we would have three crew onboard for safety reasons. However for longer, ocean passages we would have four crew members on board.
Our pricing is as inclusive as possible, covering Skipper and crew costs, travel to and from the yacht, in addition to all necessary charts and almanacs.
We can arrange On Boat Tuition for owners who would like instructing in a familiar environment – on their own yacht.
Vacations on the Yacht
Recreational vacations on the yacht.
Safety, professionalism, relaxation!
More Info
Upcoming Trips
Ready to join us? Check info on upcoming trips.
Upcoming Trips
Yacht Transportation
We can safely move your yacht from point A to point B.
Learn More