Marine Officer Training
Sailing Training / Past Trips

British Virgin Islands - Nov 2014
Cruise B1 - 10 day training and internship cruise
The captain and instructor:
Matthew Gula
Educational and Seamanship Training
This was different kind of sailing. It was educational and seamanship training.
Weather was cooperating. For most of the trip we had strong winds of up to 40 knots (6 Bufourt scale).
Sailors delight. Our crew of 8 consisted of captain , his first mate and 6 sailors with lake sailing experience who wanted to advance his skills to ocean sailing.
We started in St Martin on November 19th 2014.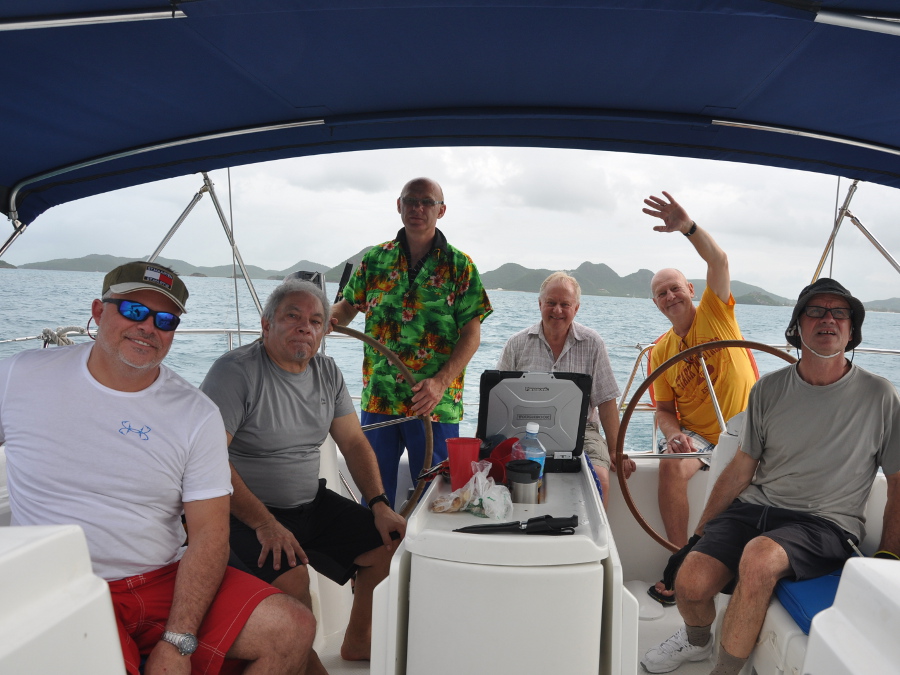 After usual inspection of equipment and provisioning we left Marigot Bay Marina and anchored at Ile Tintamarre covering just 14 Nm that day.
After a short stop for supper we took of for night sailing to Antiqua.
From there were mostly sailing , having just short stops on the islands of Barbuda, Montserrat, Nevis, St.kitts, St. Eustatius, St. Barthelemy, Anguilla and back to St. Martin on November 29th.
We have covered distance of almost 500 Nm
Our trip was very intense with all
seamanship standards
in mind. We had
regular watches
, were
practicing manoeuvres
,
changing sails
,
keeping the log book
… you name it.
We were tired .. but happy. We have learned a lot. It was worth every dollar we paid.
Equipment
: Harmony 52 sloop with 5 cabins and private washrooms.
Our crew
: 8 people (Captain, Mate and 6 sailors)
Cost:
approximately $ 2,800 including flight and all from Toronto and tuition.
* Click on the photo to see enlarged version.